Export NK2 AutoComplete records into Outlook Contacts
NK2Edit allows you to easily exports email addresses from the NK2 file directly into the contacts of Microsoft Outlook. In order to use this feature, simply select the desired NK2 records in the main window of NK2Edit, and then go to File->Export Records To Outlook Contacts or simply press Ctrl+F9.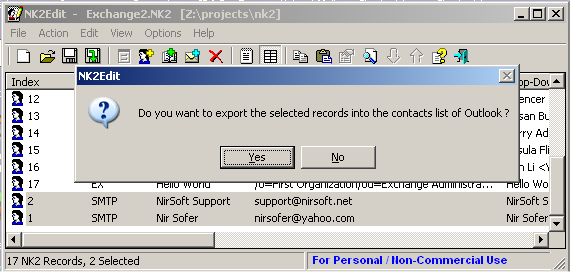 NKEdit will ask whether you want to exports the selected NK2 records into your contacts folder. If you choose 'Yes', the selected email addresses will be added into your Outlook contacts list. Be aware that if an email address already exist in your contacts, NK2Edit won't add it, in order to avoid from duplicate records in the Contacts folder.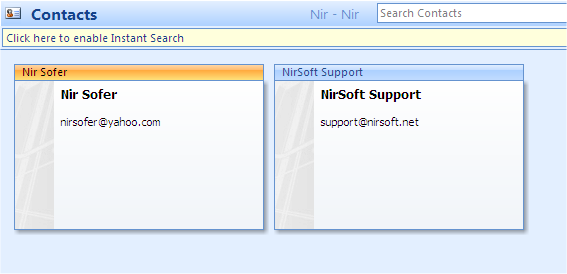 Also, be aware that if you use the 64-bit version of Outlook 2010, you must use the x64 version of NK2Edit for working with this feature. In all other cases, you should use the 32-bit version of NK2Edit.
Return to NK2Edit introduction page