Windows search puppy goes to sleep
If you work on Windows XP, you probably already familiar with the animated search puppy that show its unessential tricks while you make a search. However, this puppy has a small "feature" that many people don't know about.
If you make a search, and then leave the search window opened without touching it for a long time, the search puppy get tired and goes to sleep....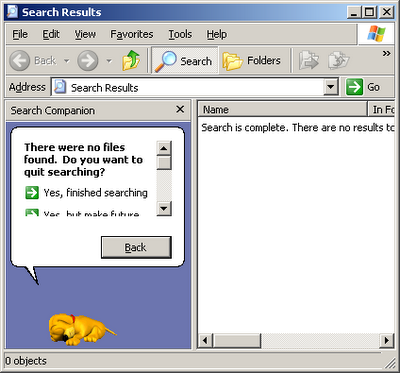 Good Night !